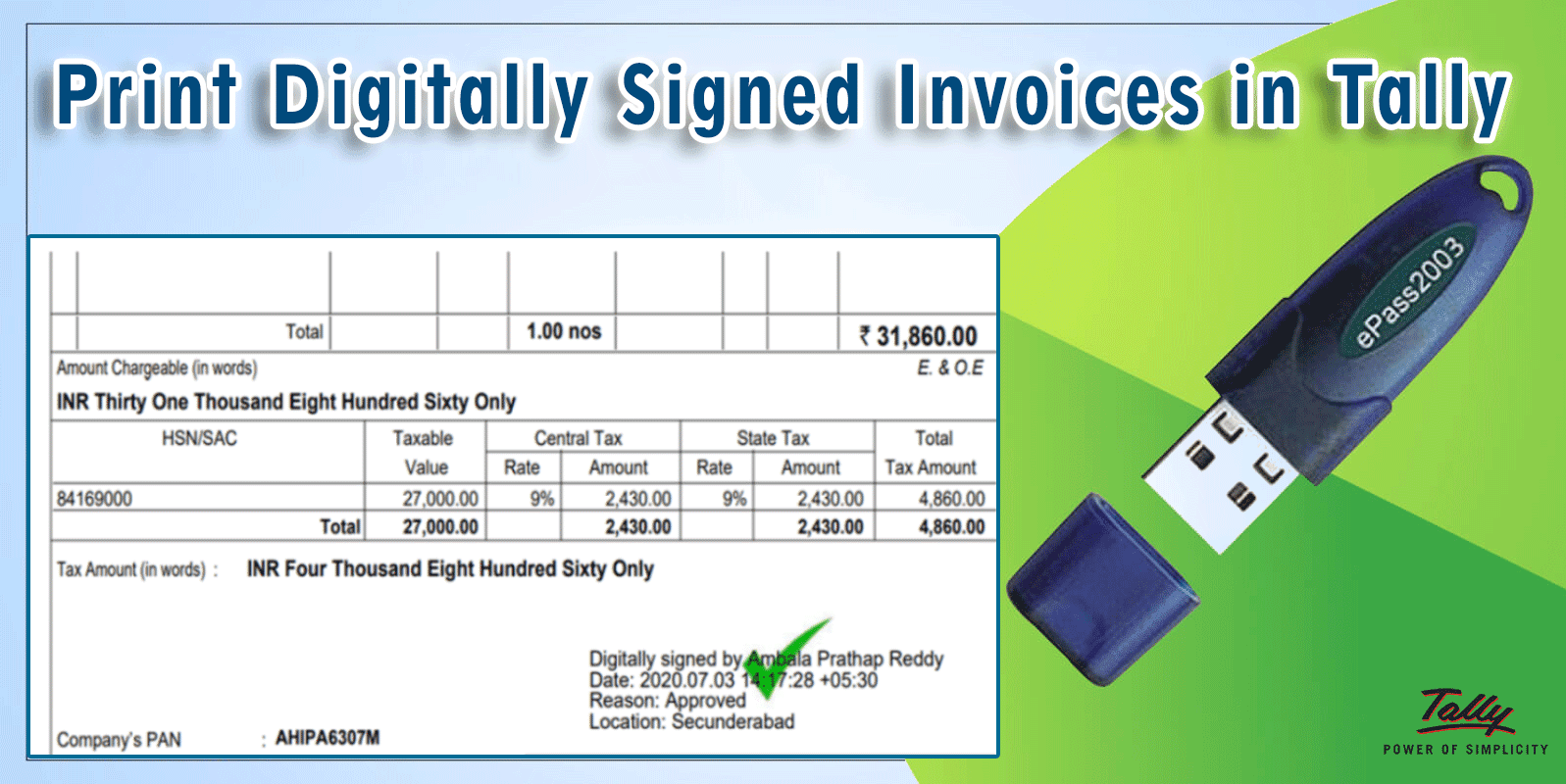 Digital Signature in Tally.ERP 9″ which enables you to generate and sign invoices from Tally.ERP 9 with your Digital Signature Certificate. Using this add-on even you can sign and mail invoices to your clients in a single and smooth process. All documents generated from Tally can be digitally signed; such as Sales,Sales Orders,Delivery Notes,Purchases,Purchase Orders, Receipts, Goods Receipt Notes etc.
Salient Features
Digital Signature is designed in Tally which will be a hassle-free process in generation of the invoices and exporting to PDF consisting of the Digital signatures.
Add digital signature in Tally invoice for single page/ multiple page
Digitally sign multiple page multiple copies of invoice with click (Original for buyer, duplicate for transporter…)
Digitally Sign & Email invoice on click
Easy Signature Alignment configuration
This add-on will work for all paper size
This add-on will work on all windows operating systems (Windows 7, 8, 10, Windows Server)
Save time as invoices not to be signed manually one by one.
An integrated environment which works with signing, transfer, processing of electronic documents which can happen within the system.
Cut down on as much as 70% of the cost involved in the manual process.
Digital signatures are a go-green initiative, an eco-friendly option and a clear alternative to the paper-intensive processes.
Digitally signed documents are legally validated by the Indian IT Act, 20
Digitally signed documents are legally validated by the GSTN.